April 19, 2018
The Anti-Ag Agenda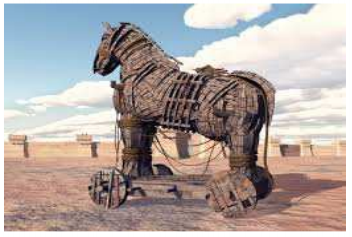 Judges often require litigants to engage in settlement negotiations and make a good faith attempt to reach a mutually-beneficial solution. That well-established process was followed by the Obama Administration and the Westlands Water District in agreeing to a settlement involving the federal government's failure to provide a drainage solution under the San Luis Act.
Sounds reasonable, right?
Not to the professional critics of Westlands Water District. Their opposition to the settlement is yet another Trojan Horse in their long effort to oppose any progress that helps California agriculture in the San Joaquin Valley. They consistently condemn policies that allow flexibility in water management, criticize efforts to improve the state's water infrastructure, and oppose projects to build storage to offset water shortages. They refuse to acknowledge present day solutions to end a decades-old issue.
But now it should be clear to everyone, it's not about the settlement, it's about being anti-agriculture. Fresno Bee's Website (PDF).
It's time for honesty in the very worthwhile debate about how YOUR water is being prioritized.